About Us
About Asociación Caminos, its projects and its employees
Caminos provides an experienced operating staff and a board, working with different targets groups in various educational and participatory settings. Our main activities are in the field of adult education and youth work. Our main strengths are development and providing workshops to foster new perspectives, change management in business, communication and conflict management. We are offering our services in close cooperation with our clients in Spain as well as abroad. In youth work we also focus on change through the implementation of trainings on new tools supporting young people in their development (see more on the page about individual youth assistance abroad and youth exchanges).

Apart from these two fields we dedicate our experience to the implementation of European projects and project related services, like quality management, trainings and dissemination activities. Currently we are partner in an Erasmus + Project - Strategic partnership with the focus of job orientation for young people.
Our Team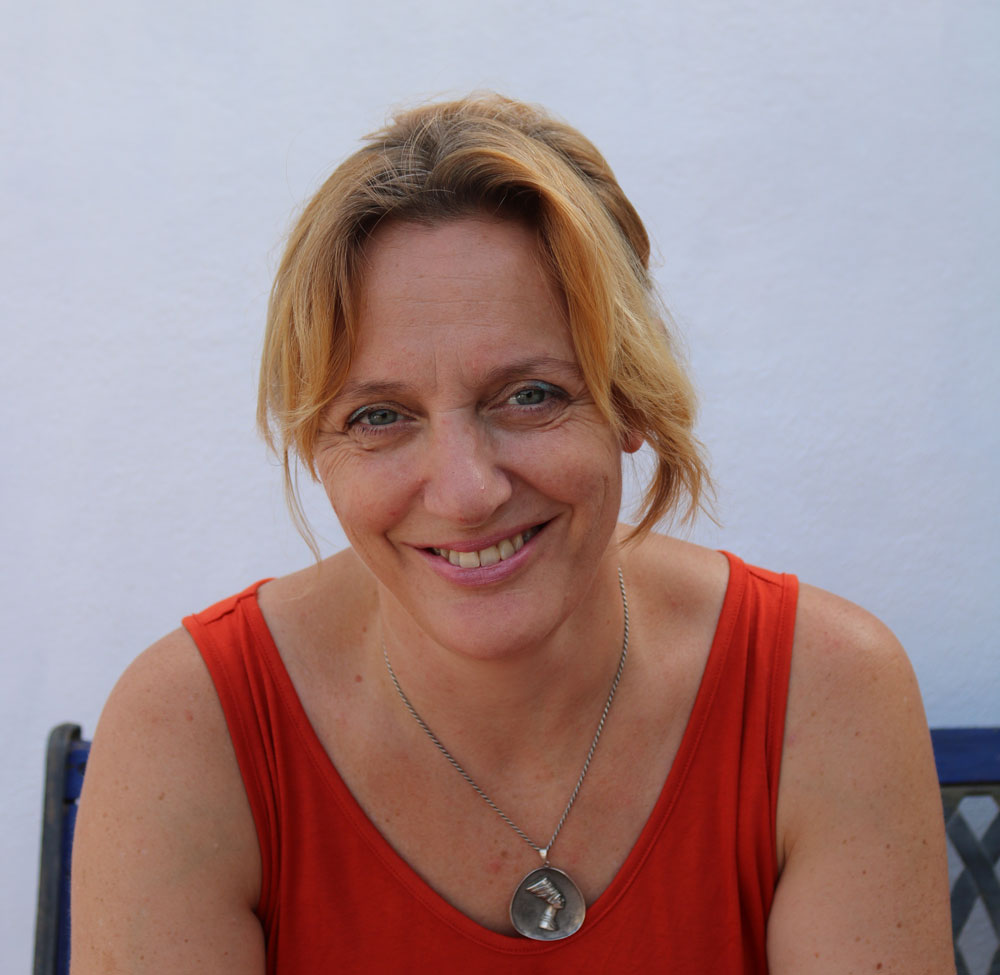 ANGELA PITTL
Graduated in Pedagogics, diplomas in tourism, international affairs and export, project management, mediation and conflict resolution. Long lasting training experience in different educational settings with adults and young people. SME Leadership experience in social sector. Gender and european project management expertise.
ELIAN ARTÍMEZ
Graduated in Labour Relations at the University of Granada, Master degree in Executive Coaching at Business School. She is certified also in Career Orientation and Professional Training. She has ample experience in Management of Organisations, human resources management, Guidance, Counseling and moderation for public and private entities, specialist in Executive Coaching and directing and management of projects.
CHRISTIE SCOTT HANDS
Graduated in Psychology with a special mention in Clinical Psychology. Practices at San Juan de Dios Health Centre in the Psychogeriatrics unit, working with elderly patients with psychological disorders. Working experiences as a psychologist, advising for the creation of IT programs for psychotherapists. Specialized in Mindfulness and Emotional Intelligence and completed different trainings like Forensic Psychology, Hypnosis applied to Psychology Sport and Drug Adicctions Prevention.
DANIEL PITTL
Attended political science studies in Austria. Training experience with migrants, providing basic education, support in european projects, mostly translations and in the field of participatory projects with children.
CARLOTTA AX
I graduated from secondary education this summer in Hannover, Germany and am now participating at the European Voluntary Service with the Erasmus+ programme in Triana at the organisation "Asociación Caminos". I started at the 27th of August 2018 and will stay here until the 26th of August 2019. I chose to go to Spain because I like the language and I want to improve my speaking skills and I like to get to know the people and the culture. Moreover, I am interested in the social work and the work in agriculture. Therefore, I look forward to participating in the projects of "Asociación Caminos" with young people and adults.